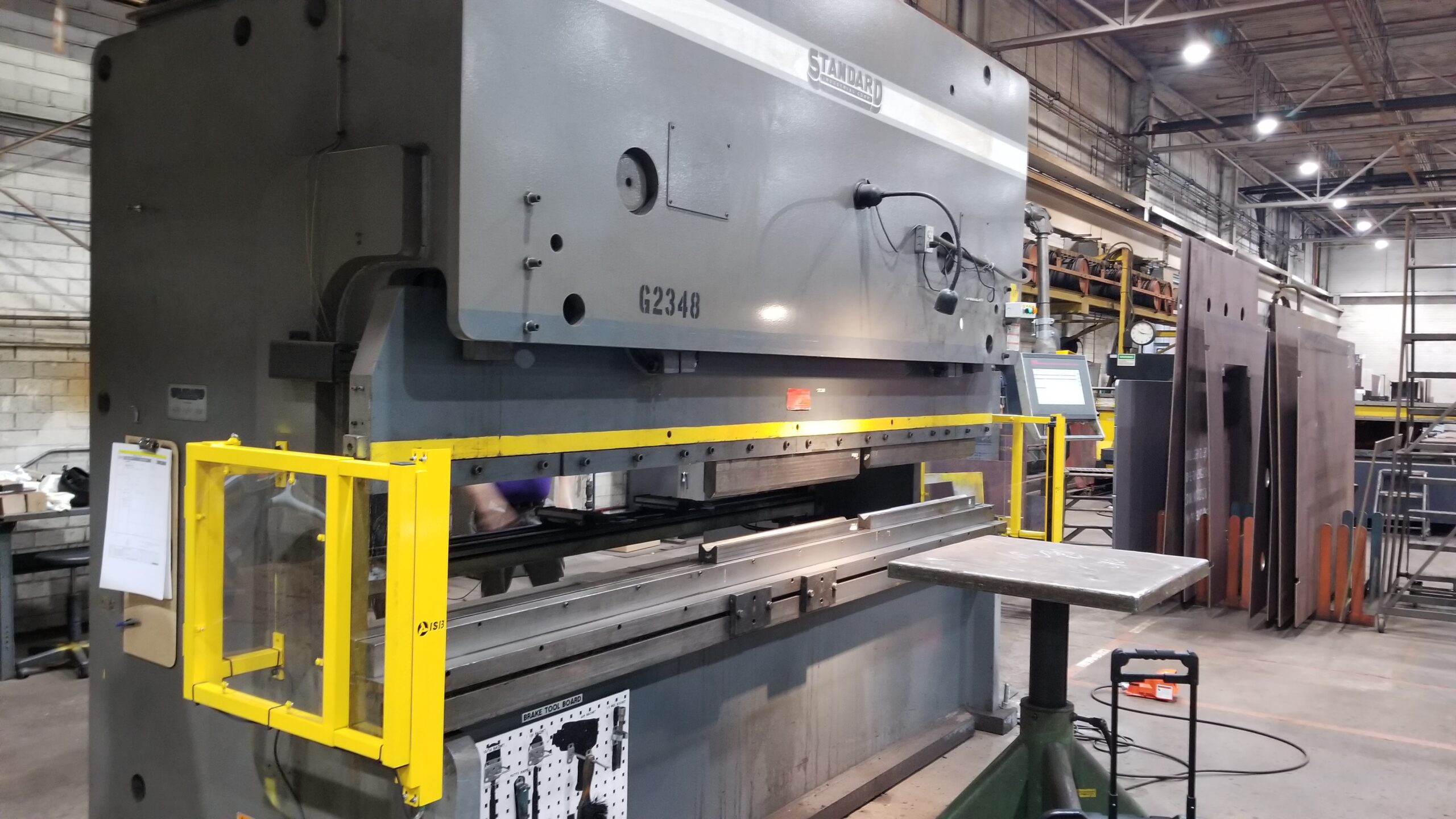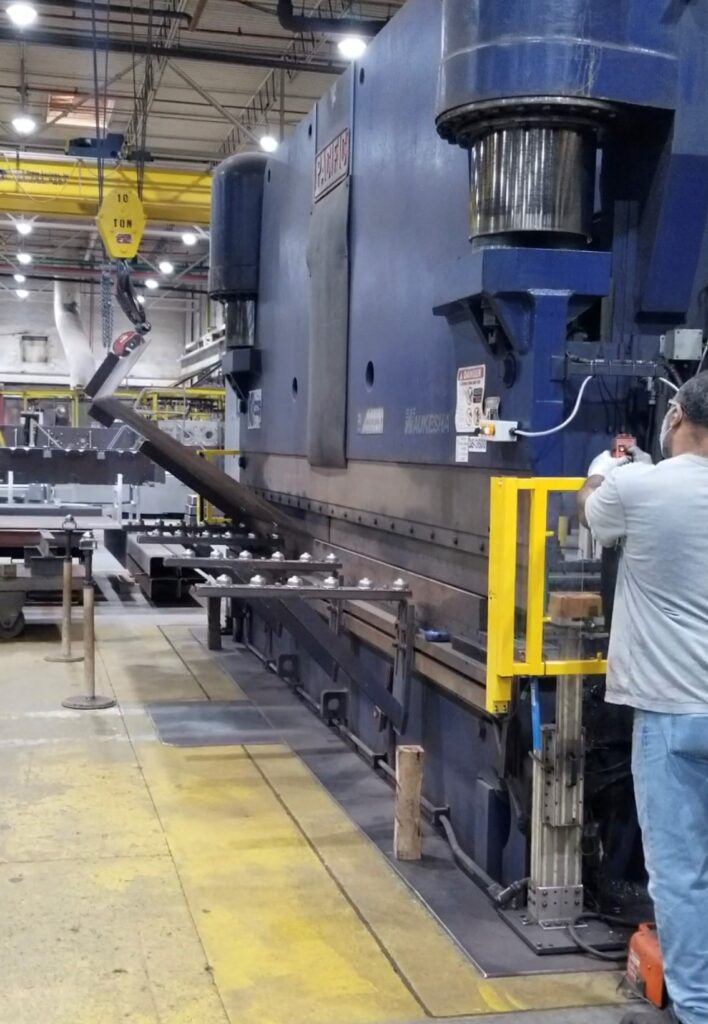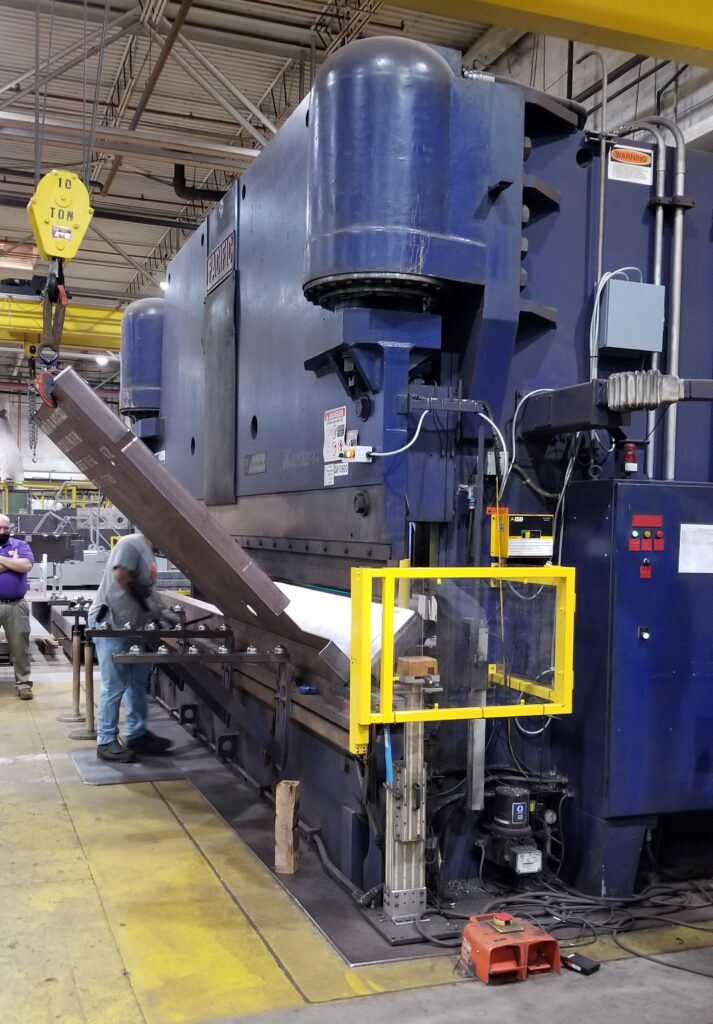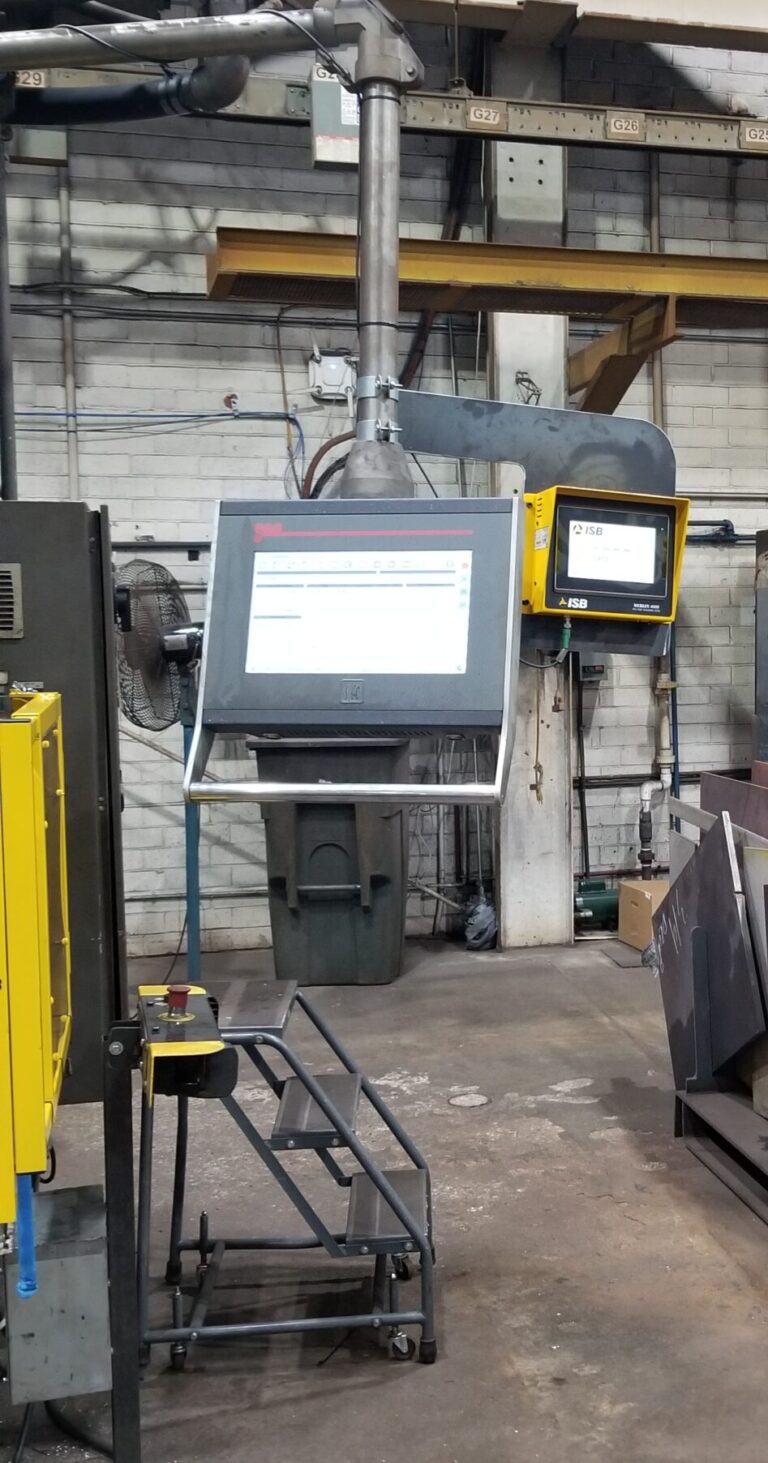 Safeguarding press brakes bending  plate steel is no problem for the ISB Merlin 4000 guarding system. 
We recently installed Merlin 4000 Systems on a large Pacific and Standard Hydraulic Press Brake.   What makes these press brakes even more challenging to safeguard is that they are being used to bend very large and heavy parts being fabricated from plate steel.   Many of the parts require the use of an overhead crane to support the workpiece through the bending process. 
 Fortunately,  the Merlin 4000 has features built-in such as our unique parts tolerance band and floating beams that allow for fabrication of parts, regardless of finish, color, or material thickness.  Please view the short video link below that demonstrates one bend of this large part;
 https://www.vzmessages.com/vl/e88e14e58e215d5bf99bce2bbd4d1aa9c3ae46c4
The ISB MERLIN 4000 is our newest design that is specifically designed to deal with all the challenges of safeguarding a press brake.  Only the MERLIN concept, pioneered by ISB, can learn each flange profile while making your initial sample part and creates a window exactly the proper size and location required for each specific cycle.  This opening may change from stroke to stroke automatically, completely determined by our processor, not your operator or set-up personnel.    The end result is that you have the most productive and safest system that operates exclusively with ISB's MX Safety light curtain columns, that are CE certified by TUV for Type 4 Functional Safety.  All wiring boxes are UL listed.
The Merlin 4000 has become the ultimate product for guarding Press Brakes, regardless of machine type,  tooling, or material type and thickness.
Please take a few minutes to view the MERLIN 4000 Sales Video; 
Also view our MERLIN 4000  training video that demonstrates how easy it is to  set up a program for  work pieces with multiple steps with varying part flanges;
The Product Brochure can also be downloaded;
https://isblite.com/wp-content/uploads/2021/06/Merlin4000_Brochure_60-4020-01_rev03.pdf         
These installations were performed by one of  ISB's Authorized Installers,  Blount's Press Brakes.    http://www.blountspressbrake.com
 Don't hesitate to contact us if we can help safeguard your machines.  As always, your comments are welcome.                                               
Tony Caruso
Vice President of Sales & Marketing
(Cell) 203 331-3938
Website; www.isblite.com
E-mail; tonyc@isblite.com