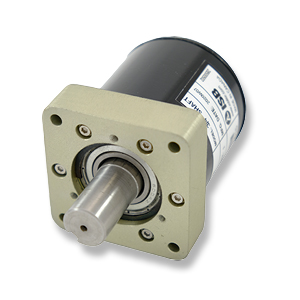 The ISB Resolver is a rotary sensor that decodes the absolute
position of a machine crankshaft. The ISB Resolver has been designed to withstand the harsh environment found on metal
stamping and fabricating machinery. ISB's design incorporates a solid through shaft design that is supported with bearings at the front and back of the resolver.
Features
Rugged NEMA 13 housing
Brushless size 25
3/4″ diameter shaft, heavy duty
Noise immune ratio-metric converter
Shock vibration resistant
Absolute position sensing
Cable up to 2500 ft with MS connector
Short and open circuit protection
Best suited for applications where a sprocket & chain drive is used or for a direct attachment to the end of a crankshaft using a coupler.
A Resolver can be mounted using the above resolver mounting bracket and installed on a spring loaded base.
This is suggested when a large diameter sprocket and heavy chain is used to drive the resolver.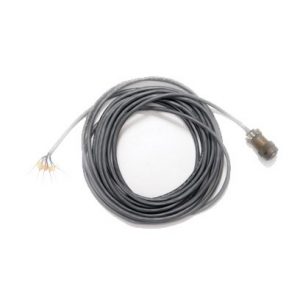 Connector and Cable
The resolver utilizes a military connector and cable assembly in a variety of lengths listed below.
Ordering Information
| ISB part # | Description |
| --- | --- |
| 55-0556-020 | Cable for RBPC resolver, 20 ft |
| 55-0556-030 | Cable for RBPC resolver, 30 ft |
| 55-0556-050 | Cable for RBPC resolver, 50 ft |
| 55-0556-100 | Cable for RBPC resolver, 100 ft |