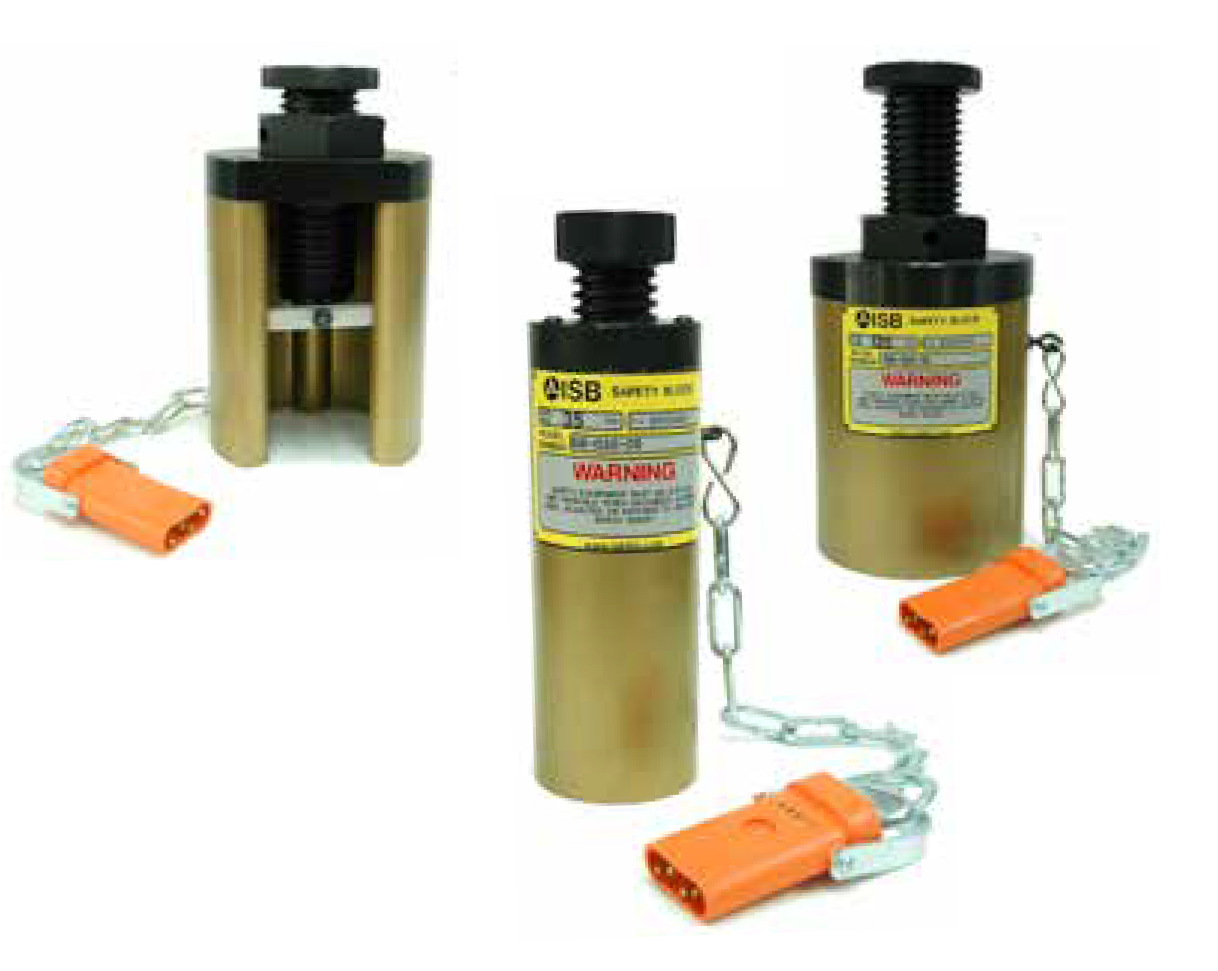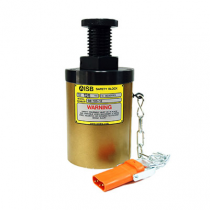 Making it safe;   Why do I need to use Safety Blocks?
October 5, 2020
Safety blocks provide protection to anyone performing repairs or maintenance in the die area from a free-falling upper die or ram component.  This type of accident happens due to a brake or counterbalance failure, as well as a broken pitman or adjusting screw.   In the case of a hydraulic press or press brake, sudden loss of hydraulic pressure can also cause tooling to suddenly drop.  Anytime an employee is required to put their hands in the danger area to work on the die in the press, they must follow OSHA regulations, without exception.  At no time should the employee make any adjustments or service within the die area without taking proper protection measures that meet OSHA and ANSI requirements.
Safety blocks are required by OSHA, and in CFR 29, Subpart O, 1910.217 (d)(9)(iv) Mechanical Power Presses, states, "The employer shall provide and enforce the use of safety blocks for use whenever dies are being adjusted or repaired in the press."  Regardless of how time-consuming, the employer is responsible – and liable – for these procedures in a press shop.
According to ANSI B11.19-2003, safety blocks "shall be interlocked with the machine to prevent actuation of hazardous motion of the machine." The electrical interlock system for die safety blocks must be interfaced into the control system so that when the plug is pulled, the power to the main drive motor and control is disconnected.  The chain on each interlock plug is deliberately kept short enough so that before the die block can be placed in the die area, it first must be unplugged from its receptacle, rendering the press powerless. 
The die blocks are placed between the die and holder with the machine at top of stroke and are rated to support the static load of the press.  The static load represents the combined weight of the press ram and its components (ram adjust motor assembly, pitman arm(s)), and the upper die set. On larger presses, it may take multiple die blocks to properly support the static load of the press. 
The ram is almost always adjustable; therefore, the adjustable screw style of die blocks that are engineered to operate with the entire adjustment range of your press are most practical to provide a perfect fit.   
 Please feel free to contact us to learn more about our products or to find your local distributor, visit our website; www.isblite.com                                              
Tony Caruso
Vice President of Sales & Marketing
(Cell) 203 331-3938
Website; www.isblite.com
E-mail; tonyc@isblite.com