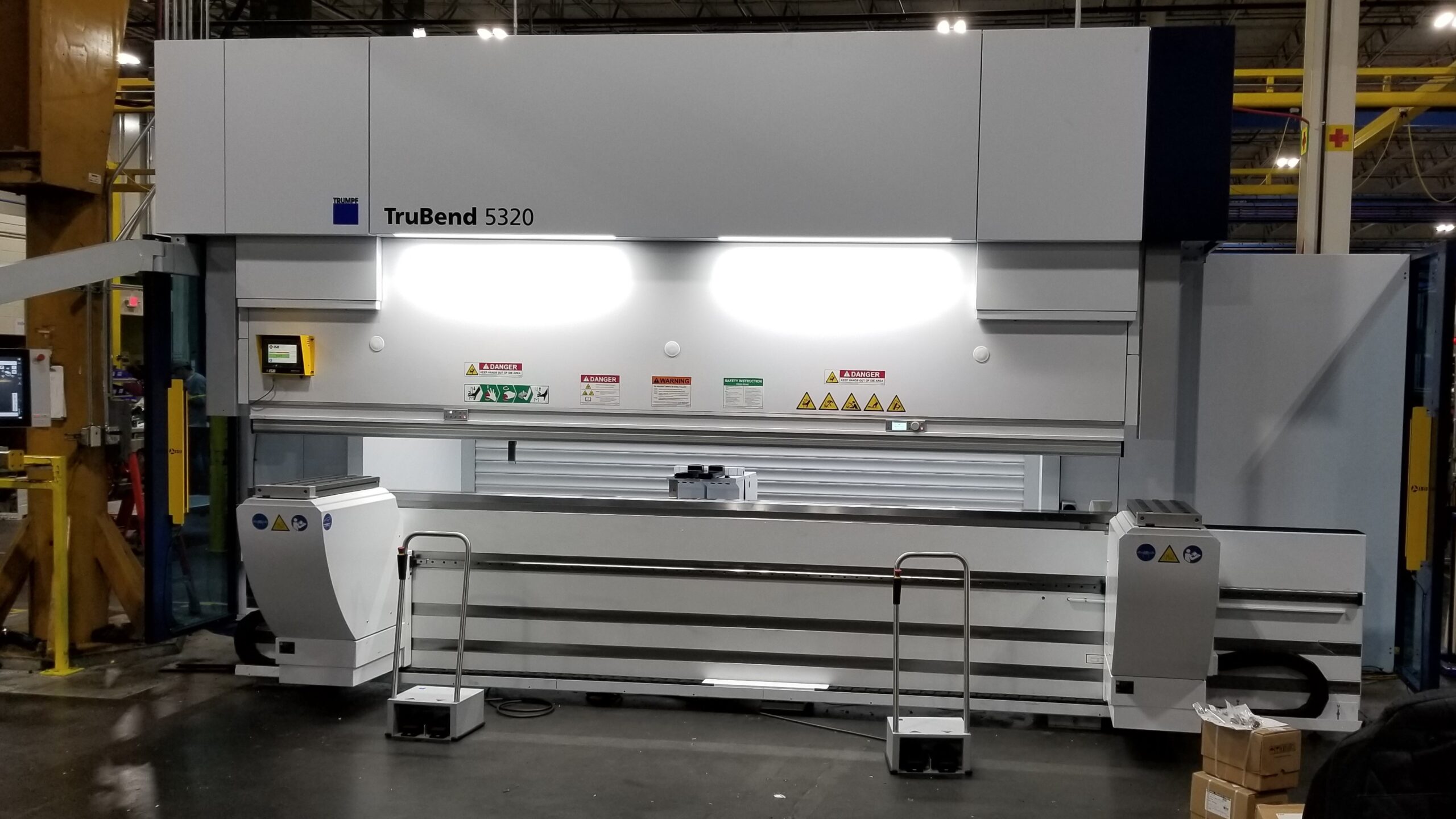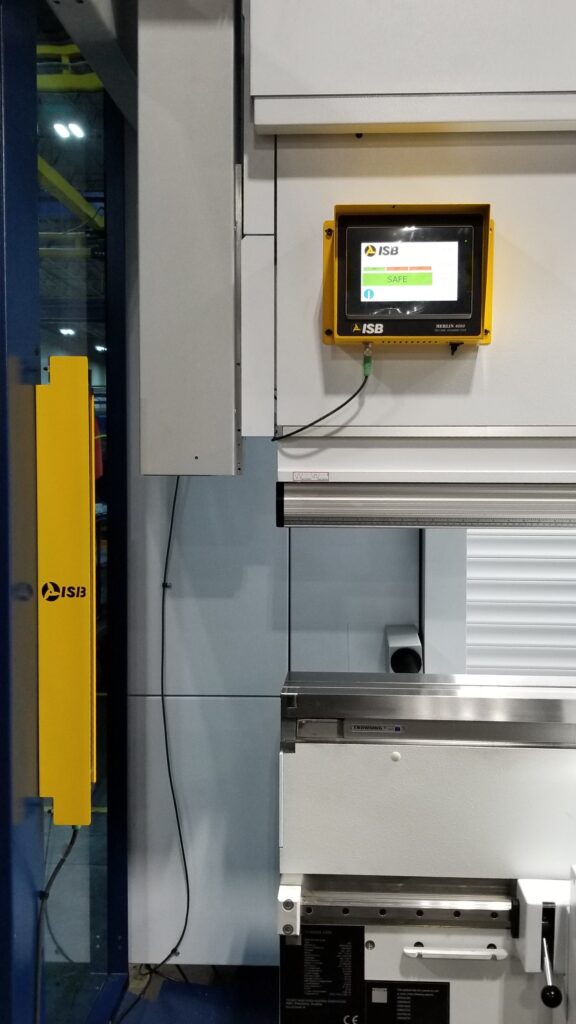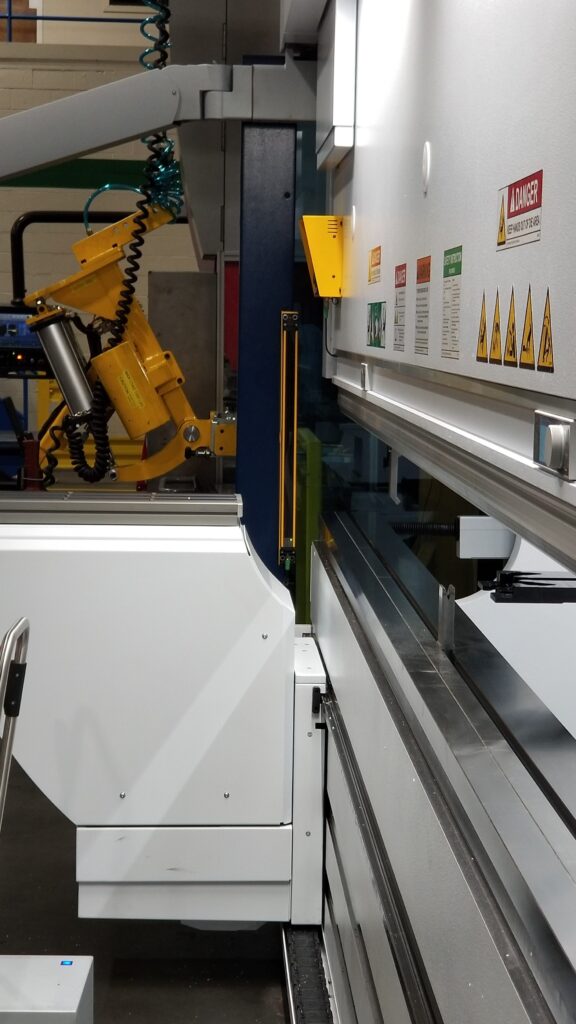 Making it safe; Trumpf Press Brake with a Merlin 4000 Safety System;
September 11, 2020
A brand new Trumpf TruBend 5320 Press Brake (www.trumpf.com) was recently delivered to a sheet metal fabricator in North Carolina.  Trumpf Press Brakes typically are OEM supplied with a Laser-based Bend Guard Safety System.  Because of a customer request for a complete and ultimate press brake guarding package that protects all their jobs in the most efficient and productive manner, they specified that a Merlin 4000, Light Curtain based Press Brake guarding System be provided.  Trumpf quickly responded and delivered a new press brake with modified operator interface software that allows for selecting between the Laser guarding and the Merlin 4000, or both. 
The MERLIN  4000 Press Brake Guarding System operates exclusively with ISB's MX Safety light curtain columns, that are CE certified by TUV for Type 4 Functional Safety.   By utilizing our very dense Type 4 Safety Light Curtain across the entire machine and having it constantly communicate with a powerful microprocessor-based HMI that can accurately learn the proper location and sizes of the part flanges throughout the entire process of bending parts.   Making very complex parts with numerous steps are no longer a challenge for the Merlin 4000 Safety System and it will learn the part profile in the same amount of time it takes to make a sample part and will store this digital pattern in its memory.  The processor will use this stored digital pattern and compare it to the actual conditions for each step of future part fabrication and only allow the press brake to operate if the part is the correct size and properly positioned for each step.      Once the job is learned, its job information for all steps will be stored and can be recalled the next time you run the same job.
 The Merlin 4000 design utilizes a rugged 7 inch touch screen based HMI Controller with step-by-step operator prompting messages in English, Spanish or French for easier use.   Each controller allows for nearly unlimited job storage as well as back-up and restore capability using a USB Memory Stick, making this today's most advanced press brake guarding package.  
Please feel free to contact us to learn more about our products or to find your local distributor, visit our website; www.isblite.com                                              
Tony Caruso
Vice President of Sales & Marketing
(Cell) 203 331-3938
Website; www.isblite.com
E-mail; tonyc@isblite.com