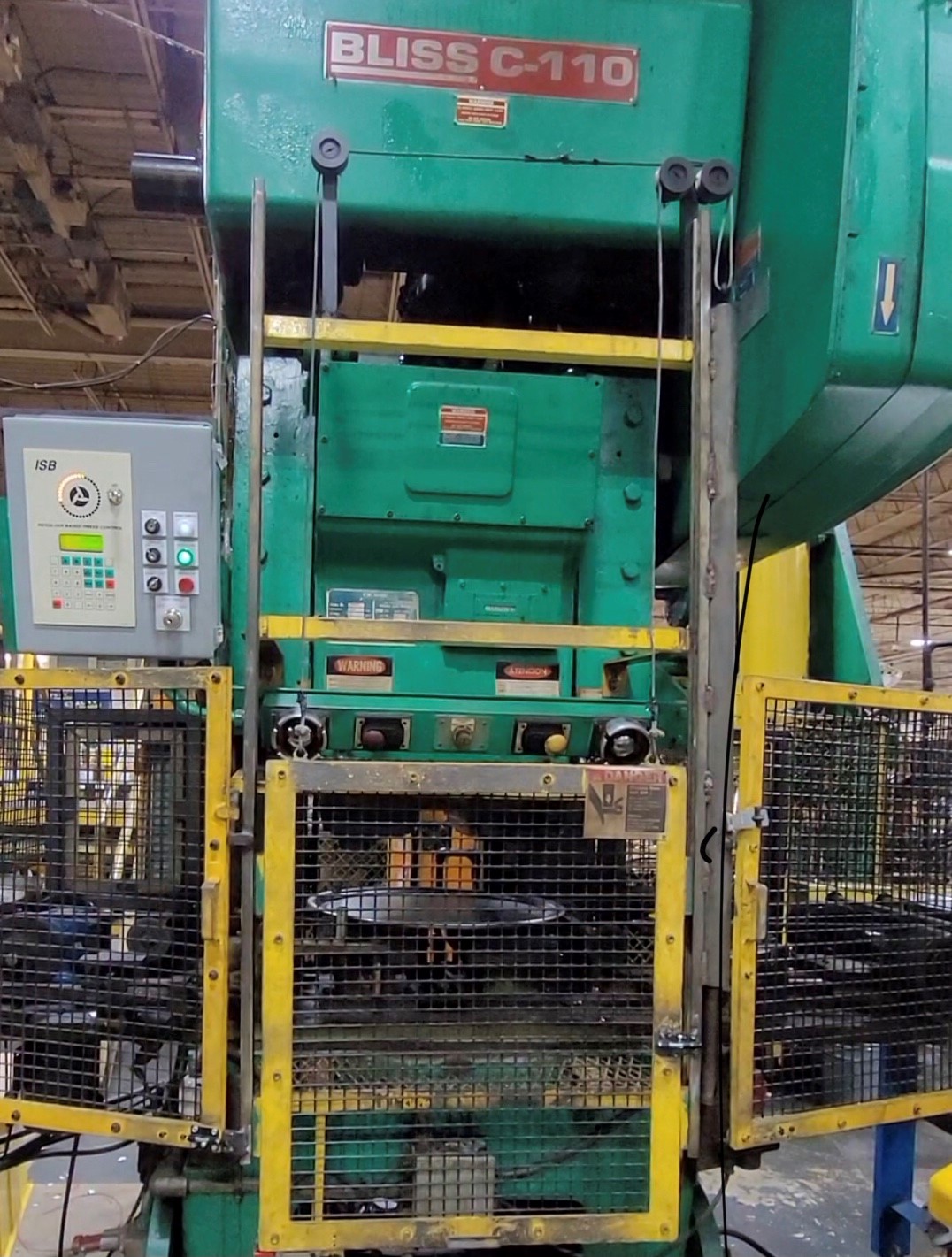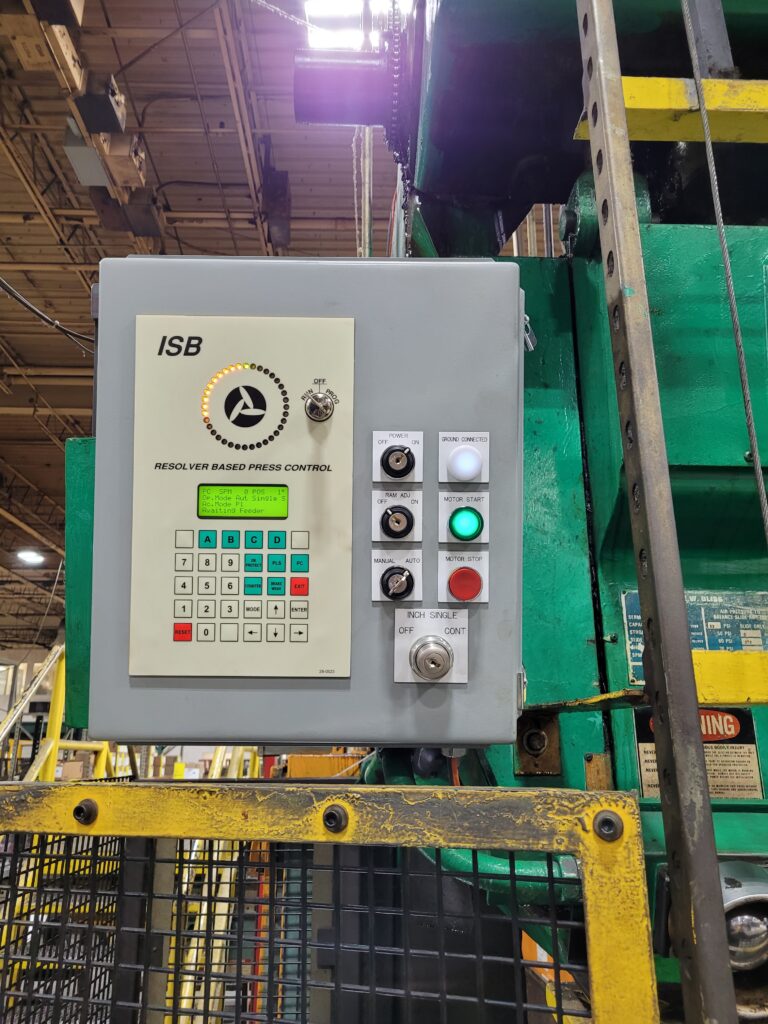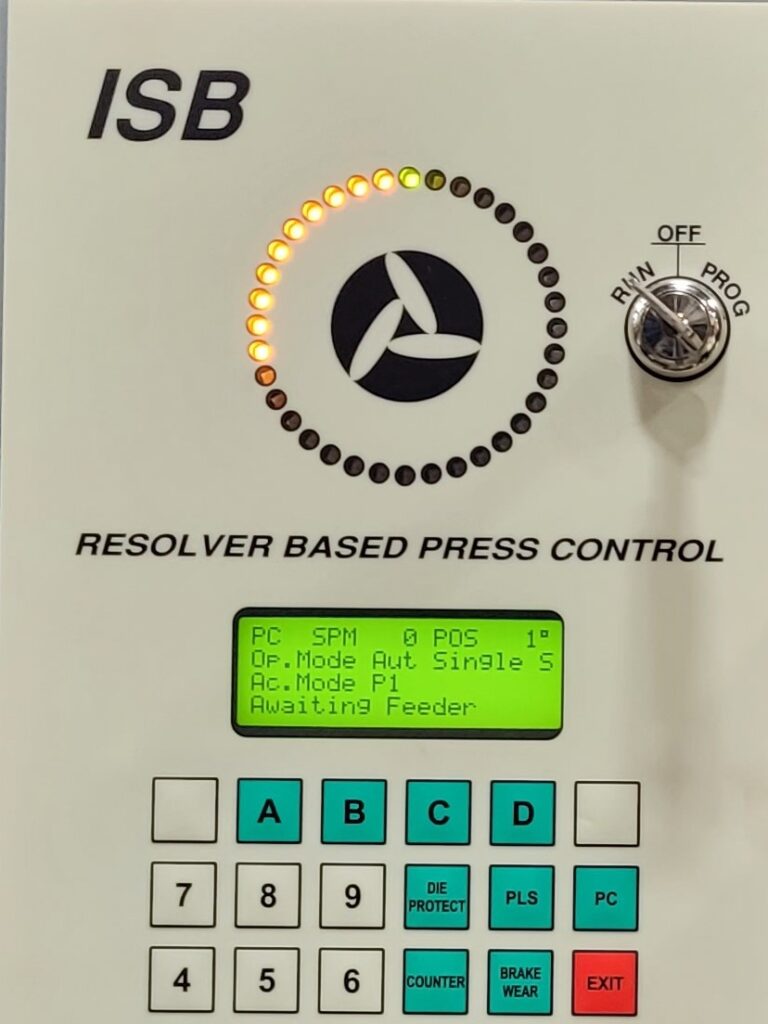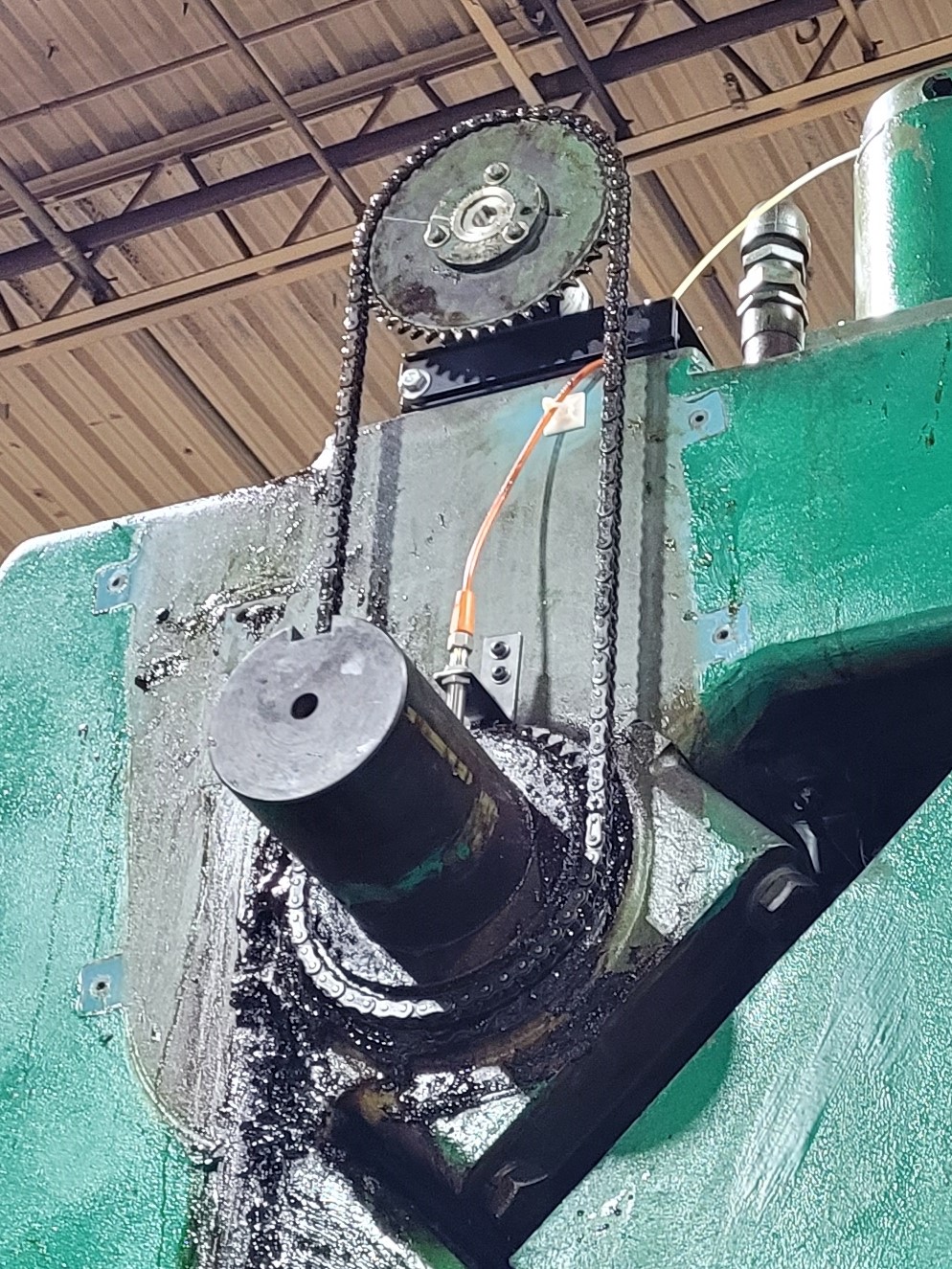 Making it safe;  RBPC Press Controller is retrofitted to a Bliss Press that has automated the process of  stamping unique  order numbers and letters  on 55 gallon drum lids as they pass through the press.
 March 30, 2021
The ISB RBPC Control was recently retrofitted on to a Bliss C-110 Press by Morsco AEC (http://www.morscoaec.com), one of ISB'S  authorized distributor and installer based out of Cincinnati Ohio.   Morsco AEC do a fine job to upgrade this older press with the RBPC in order for it to be fully OSHA 1910.217 & ANSI Compliant.  In addition, the ISB RBPC was also instrumental in automating  the process of stamping personalized numbers and letters on each 55 gallon drum lid as they are fed automatically  in to the press.   
To view this machine in operation, click here;
Each RBPC controller is equipped with an AUTO SINGLE STROKE mode that allows the press to be automatically cycled as the feeder delivers the part in place and signals the press to stroke.  
All ISB RBPC Controls can also accommodate multiple palm button stations, electric foot switches and even a treadle input for mechanical press brake applications.  Modes of operation, such as, Inch, Timed Inch, Single Stroke, Auto-Continuous, Auto Single Stroke (for feed lead press applications), and Kwik Trip are included.  A time-based brake monitoring system as well as Light Curtain and barrier guard circuitry is standard.    RBPC units can be used in English or Spanish language 
Built-in Die Protection channels (4) and Programmable Limit Switch channels (4) are included.  An additional 21 die protection channels and (8) Programmable Limit Switches are optionally available.
Please feel free to contact us to learn more about our products or to find your local distributor, visit  our website; www.isblite.com
Tony Caruso
Vice President of Sales & Marketing
(Cell) 203 331-3938
Website; www.isblite.com
E-mail; tonyc@isblite.com