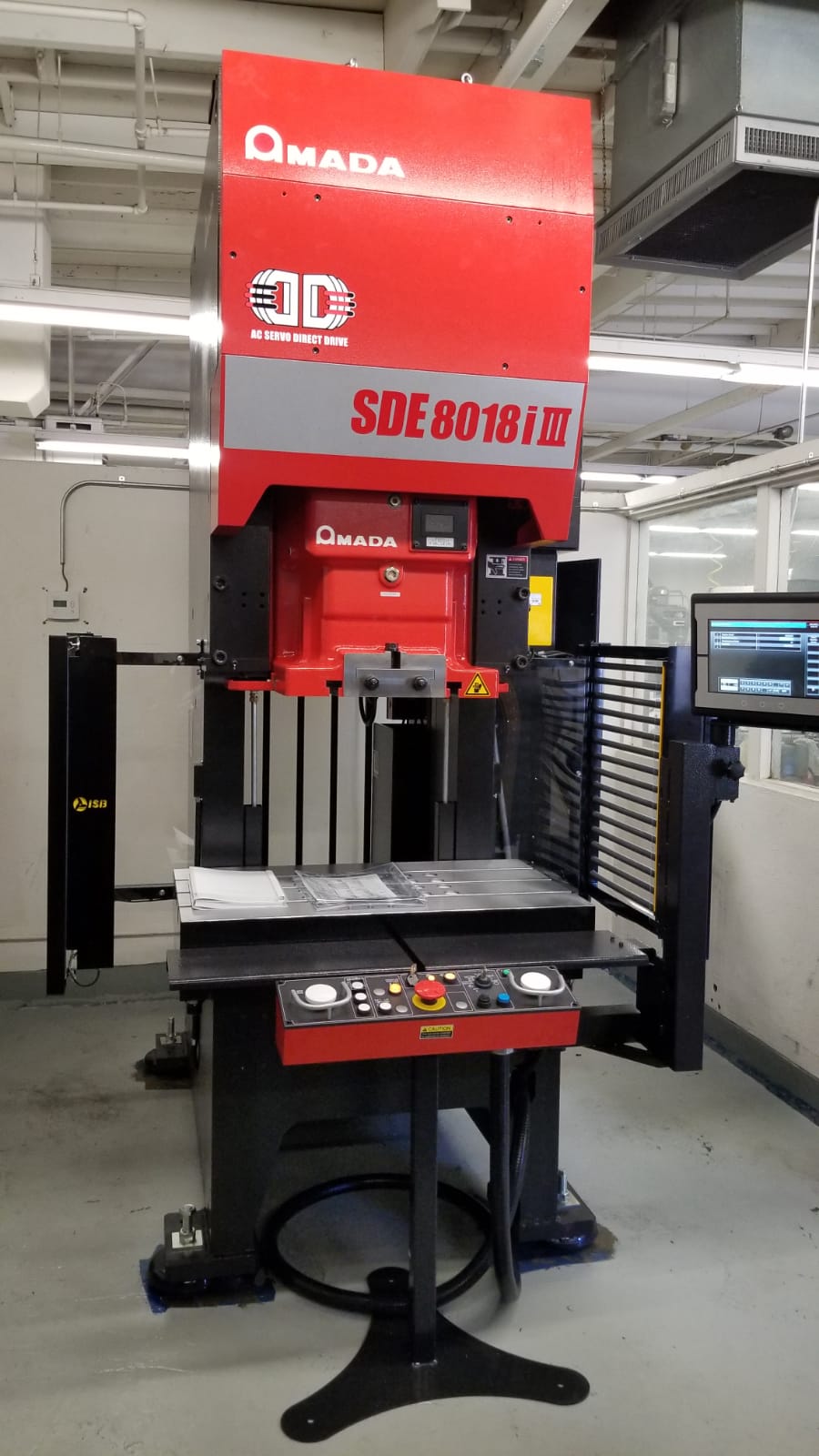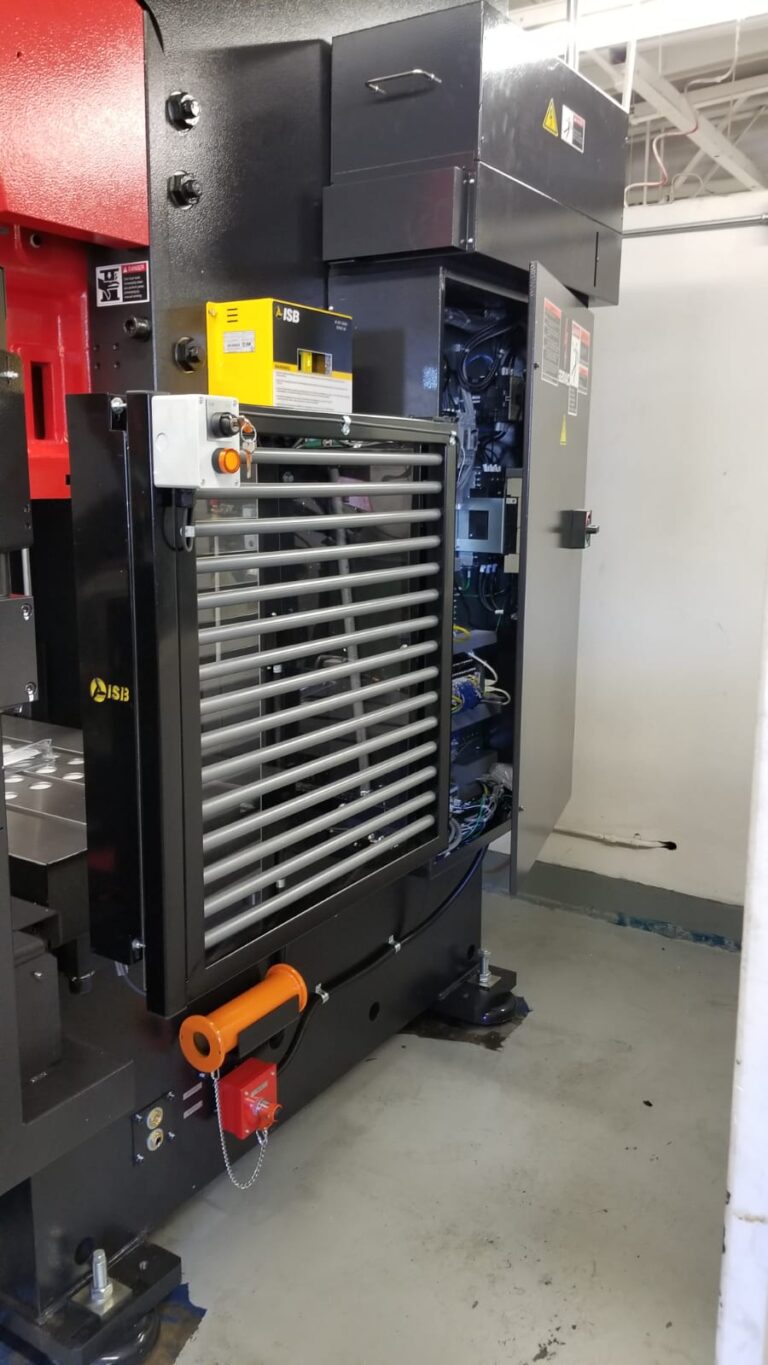 Making it safe;  Installation of a Safety Light System on an Amada SDE 8018 Servo Press.
February 26, 2021
 A new Amada Orii SDE 8018 i3 Servo-driven Metal Stamping Press was recently delivered to a Community College in Southern California.    To safeguard the students, a pair  of ISB MX4222, 600mm safety lights were installed across the front of the press.  They are housed in protective metal channels  that are part of our custom-built ISB swing away mounting brackets with horizontal bar side panels.  The swing away brackets allow for total access to all sides of the bolster plate for easier die changeovers.  The horizontal bars integrated into the side panels are individually removeable to allow for material feeding and part removal chutes.
The ISB MX Safety Light is a full-featured type 4 safety light with floating beam and auto beam blanking to allow the user the most flexibility and the highest level of safety.
 The safety lights were professionally installed on site by ISB's California distributor, Protech Systems.  (www.protechsystems.com)
 For more information on the Amada Orii Servo Press, visit www.oriimec.com
 Please feel free to contact us to learn more about our products or to find your local distributor, visit our website; www.isblite.com
Tony Caruso
Vice President of Sales & Marketing
(Cell) 203 331-3938
Website; www.isblite.com
E-mail; tonyc@isblite.com