Making it safe; Amada Power Presses will be under power at FABTECH 2021 utilizing ISB Safety Lights.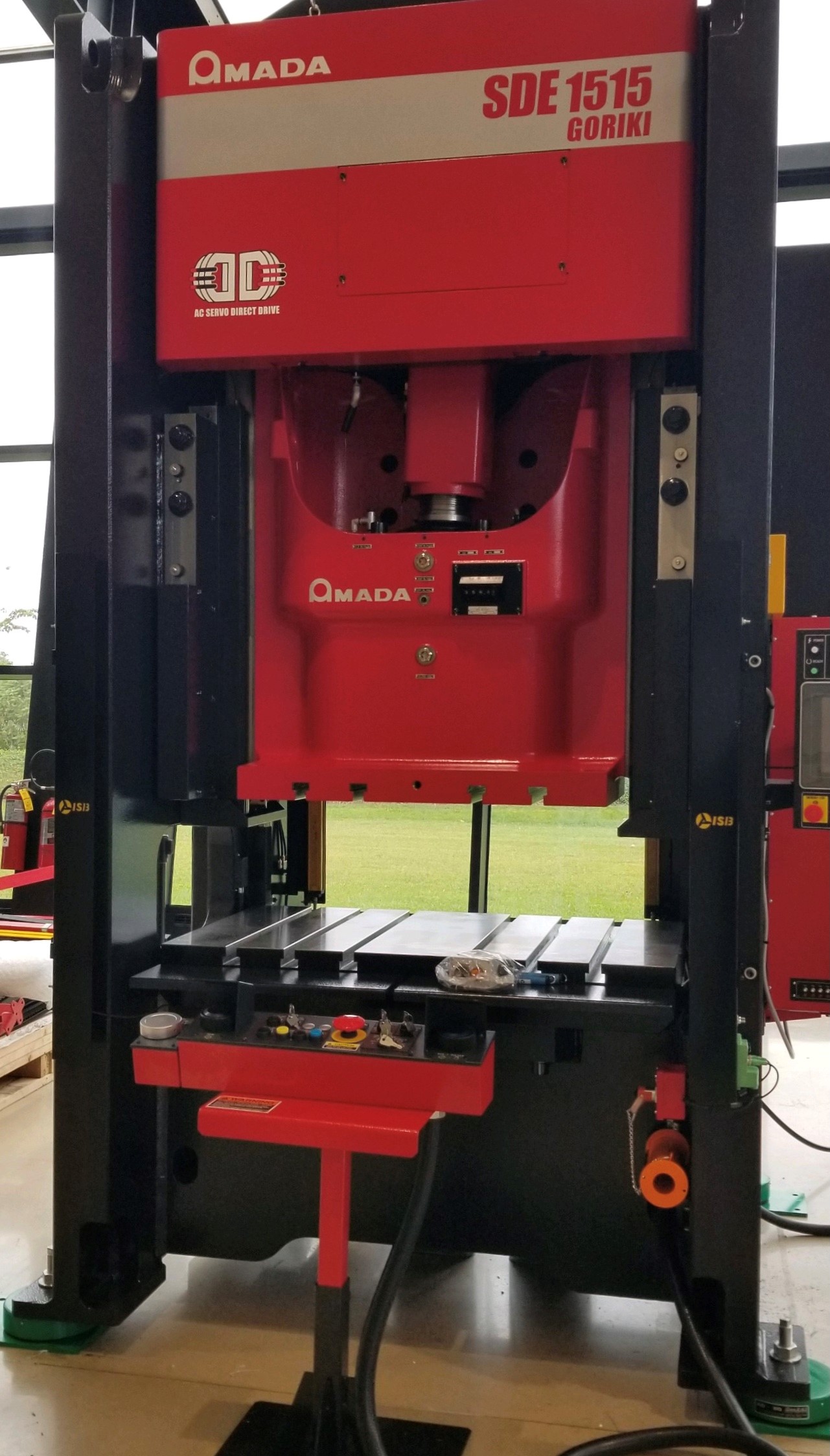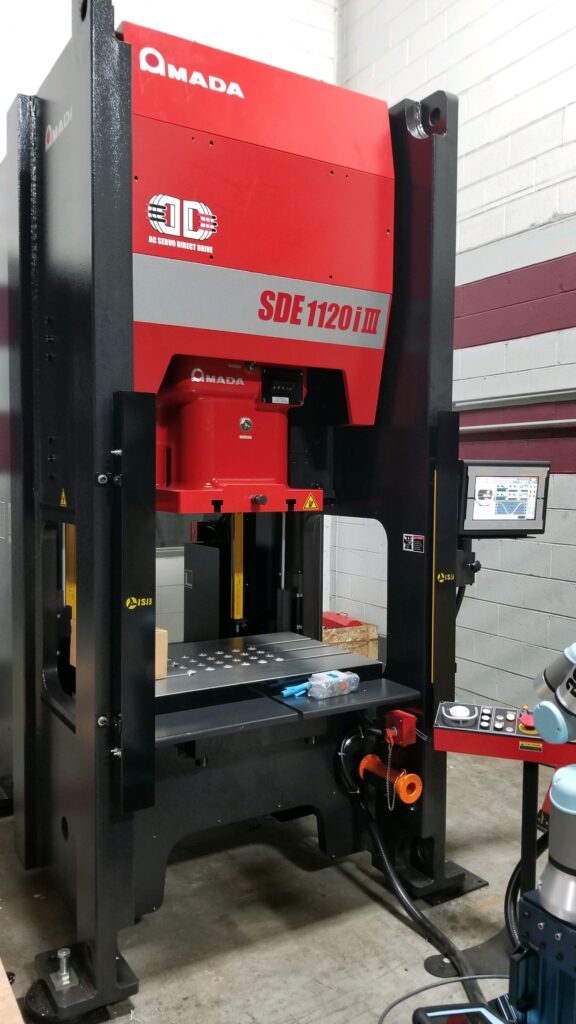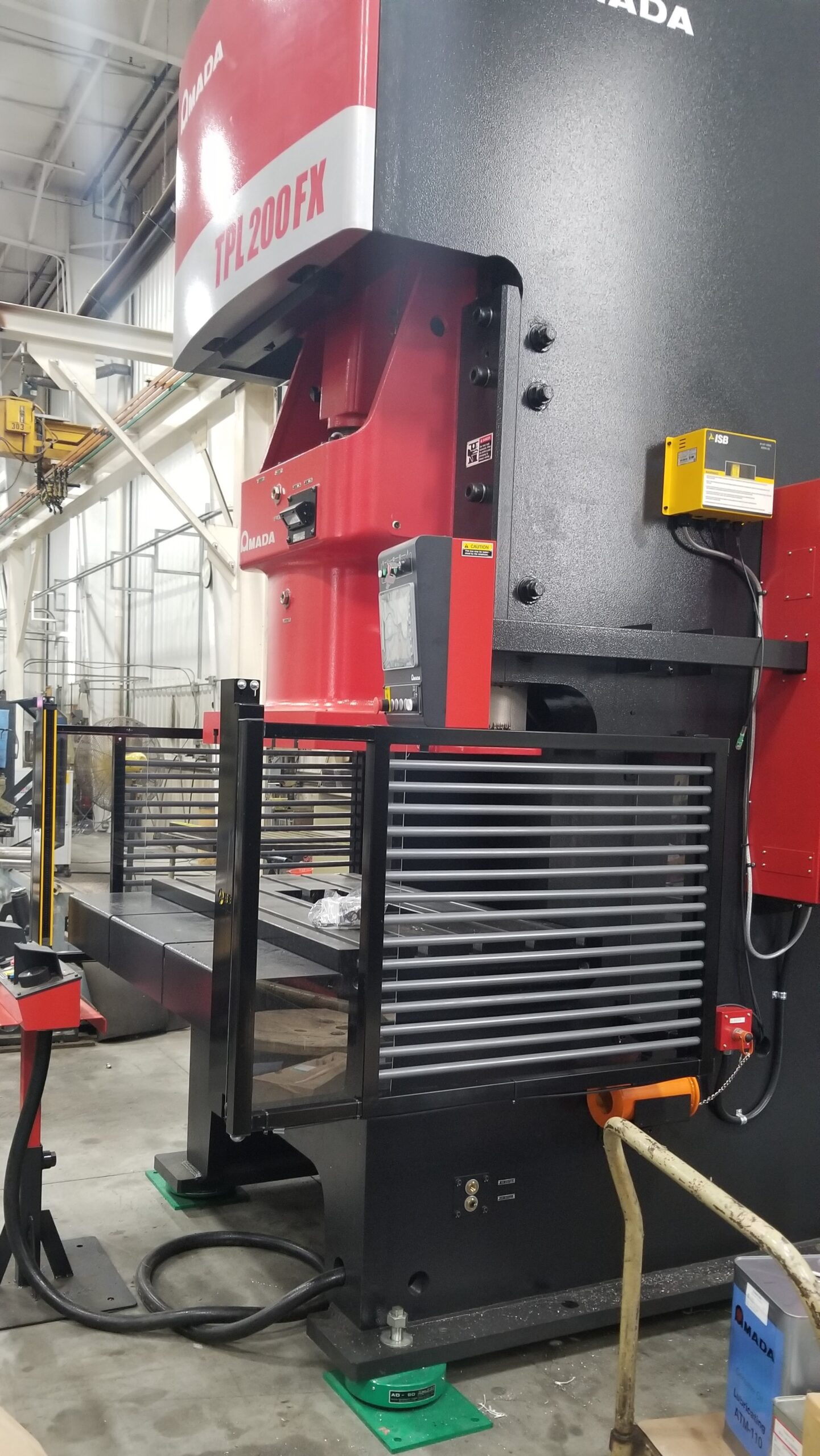 Making it safe;  Amada Power Presses will be under power at FABTECH 2021 utilizing ISB Safety Lights
August 24, 2021
Several sets of ISB Safety Lights will be on display at the Fabtech International Trade Show, McCormick Place in Chicago  from September 13th through the 16th  in the AMADA PRESS Booth # D46533.
Amada Press Systems has standardized on the ISB MX4200 Series Safety Light Curtains because they are compact in size and  ruggedly housed in aluminum extrusion to withstand the hazardous conditions found around a metal stamping press.  They also contain all the features that are often required to properly safeguard a power press.  The Beam blank out feature for programming small openings to allow for scrap chutes and conveyors to penetrate through the safety light without creating a shutdown are standard.  Air and lubricant lines as well as coil stock can penetrate through the light curtain without shutting down the press by utilizing floating beam functions that are also included.  Light curtain muting function to eject parts in the upstroke through the light curtain can be activated.  These are just a few of the features that can be configured by using our plug-in portable teach tool.  By just following a few simple steps at the press, configuration or parameterization of the ISB MX safety lights is easy, without requiring the use of a laptop or downloading of special software.  Once programmed, the teach tool can be unplugged and put in a secure location until the next time a change is needed. 
An Amada SDE 1515 Goriki Servo Press will be in the booth under power and it has safety lights mounted  in the front and rear  on ISB  custom made straight side press mounting brackets. 
An Amada SDE 1120i3 Servo Press will have its North American debut of the i3 controller.  It also has ISB Safety light curtains protecting the front and rear access. 
You will also find an Amada TPL200FX Mechanical Link Motion Press fully protected with the ISB Safety Lights and custom mounting brackets.
Please feel free to contact us to learn more about our products or to find your local distributor, visit  our website; www.isblite.com
Tony Caruso
Vice President of Sales & Marketing
(Cell) 203 331-3938
Website; www.isblite.com
E-mail; tonyc@isblite.com